Storing your data on a local computer is a tedious task for home computer users. Usually we have an enormous collection of files and data in our personal computer for many years. In least case if the personal computer which you have stored all the data for so long has been corrupted, it will be a drastic thing to manage the loss of data. You will be at a point of losing all the information unless you have a backup.
Worthy Remote Storage
To handle this issue we have many services like Cloud Solutions India that has a common method to store your data in a remote secured place. So there will be no need of worrying about the data loss or buying new hard disk each year. There are many services available to do this job for you; it is very cost effective while compared with the value of hard disk or other external devices. To sum up these points remote storage offers services like,
Storing your personal data in a remote place
Security for your data storage will be very high
You will have access for your data from anywhere
Possibilities of Storing Your Data Manually
It you don't want to spend money in cloud storage, you can do the sharing process by yourself but you should have sound knowledge and experience in network administration. So you can have your own area network to manage your devices and data. It might not seems as a big issue while you have limited amount of data but once you started to save all your high quality movies and pictures in your local computer it occupies large amount of space and also the speed of your system too gradually decrease.
Be Your Own Network Manager
This process is little tough to implement, it is a bit similar process to local area network method. If you use two or more devices in your home, it is not the better idea to store your data separately in each of the computer. To solve this issue, you can make a shared hard disk method; make a single computer as primary storage and share the data to all other devices in your home. By using this way you can reduce the redundant data copies of your files like photos, movies, videos and documents. Also it will be helpful to share your applications from one device to other.
Know the Varieties Storages
The next major tips for storing the data in a single remote computer is choosing the type of storage the data should be stored. One is primary storage and other one is secondary storage. The primary storage of your remote computer is directly accessible to all the devices you connected to that computer; there will be no protection to your data which has been stored in the primary storage of your computer. The secondary storage data is the space the other peer computers use. They are able to copy the files from the primary storage for instance. Those secondary data can't be shared with any other device. It won't be connected with the other computer, ensure the data you share with other systems because if the primary device got corrupted it cannot be retrieved from any other system.
Backup Your Data Regularly
When you are storing large amount of data in the local computer it is very dangerous to store all your data in a single computer there are lot of chance to lose your data. So it is better to have a backup of your entire data in another computer. There is lots of chance to lose your information for example:
May your files got corrupted by virus
Sudden power failure of your device
Natural disaster like flood
Someone may delete the data of your computer
Hence it is very important to backup in weekly or daily basis. Automatic backup are also available in the network of local systems. There is some old method of taking backup like CD or DVD, but we have many new method of backup such as storing data in a server or connecting the system with the cloud solution.
Extra tips for Startup Companies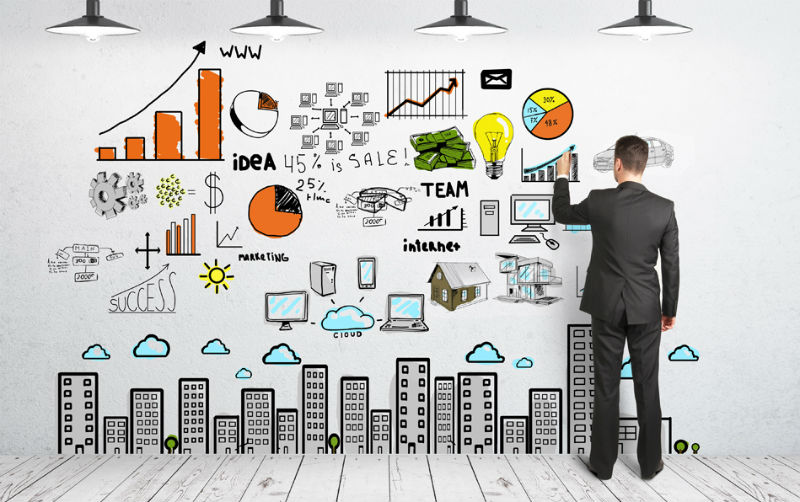 For small business companies the home storage method will be very helpful, they have lot of data and device to share the services and application. The usage of fetching data from a remote computer is a necessary process for them. In this case it is advisable for them to prefer cloud computing where they can store their data in a remote location and also they can use the data from any remote place of the world. But in personal storage we cannot share or access our applications from any remote devices it is one of the disadvantage of this process.
Storing the data in the internet through blogging is one of the methods of storing your documents if only the documents are not restricted to share. By sharing your files in blogs and social media you can have a virtual backup of your data. But the information you store in them can be viewed by other persons even though you put some security on them. Find a reliable cloud storage service so you will be able to share your personal data with them without any doubts. The cloud storage service uses many algorithms to secure the data from hackers and natural disasters. So it is advisable to go for cloud storage for large set of data.