The Need For Dental Insurance
Health insurance in India has slowly been on the rise, particularly for Cancer. But dental health is frequently sidelined. In this article, a leading hospital for dental care in Medavakkam explains why you need dental insurance and the two options you have.
All types of dental disorders have been sharply rising in the country, with cavities and periodontal diseases leading the way. Let us take a look at some statics about the same:
The dental cavity prevalence in the nation is 63.9%.
The prevalence is 74.8% for those who consume junk food.
54% of girls are likely to have a cavity.
41.7% of the lower socio-economic class has cavities.
Periodontal disorder prevalence in India is 16%.
Dentists say the reason for these high numbers is ignoring dental care. And it comes with a heavy financial burden because treatment at a dental hospital comes with a hefty bill. For example:
Root canals cost INR 4000 to INR 7000.
One filling costs INR 3000 to INR 6000.
Dental implants cost as much as INR 1.5 Lakhs.
Cosmetic restoration costs as much as INR 4 Lakhs.
And it is not just the cost; dental health is vital because it is related to other conditions like pregnancy, diabetes and cardiovascular diseases. This is why dental insurance is important.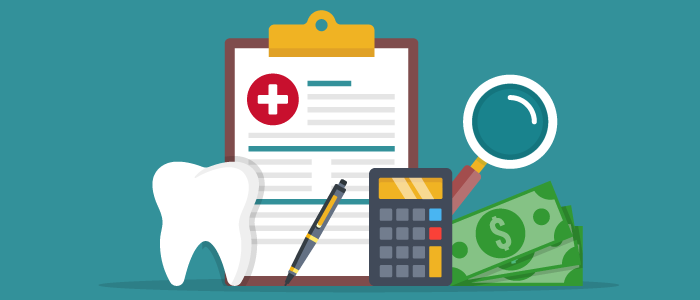 The Benefits & Coverage Of Dental Insurance
Click Here – The biggest benefit of dental insurance is that any expense you incur at the dentist or a dental hospital is not all your burden. Part of the cost of the treatment or procedure is paid by dental insurance. Often almost the entire bill is covered by the insurance.
What treatments are covered under dental insurance?
The exact coverage is based on the dental insurance you take. So, it varies from one health plan to another. But typically, it will encompass necessary diagnostic, preventative and curative treatments such as:
X-rays
Root canals
Tooth filling
Tooth extractions
Follow-up treatments
Routine examinations
A point to be noted here is that there are no exclusive dental insurance plans. Dental health is covered as a policy within your health insurance. On top of it, most health insurance plans don't have dental treatments within their scope.
The Two Health Insurance Plans That Cover Dental Care
So, if you wish an insurer to pay for your dentist bills, you need to look for health insurance that includes dental care. Of the few that do offer dental coverage, these two are the best:
Apollo Munich's Easy Health Plan
The health insurance by Apollo Munich encompasses plenty of outpatient dental treatments. But it is offered only after a waiting period of 3 years. The variant of the plan you will have to choose is Premium. Like every other health insurance coverage, there is a limit.
If you choose to assure a sum of INR 4 Lakhs to INR 10 Lakhs, then up to 1% of it can be availed for coverage. The maximum limit is set at INR 5000. If you pick the INR 15 Lakhs to INR 50 Lakhs coverage, then the maximum limit jumps to INR 7500.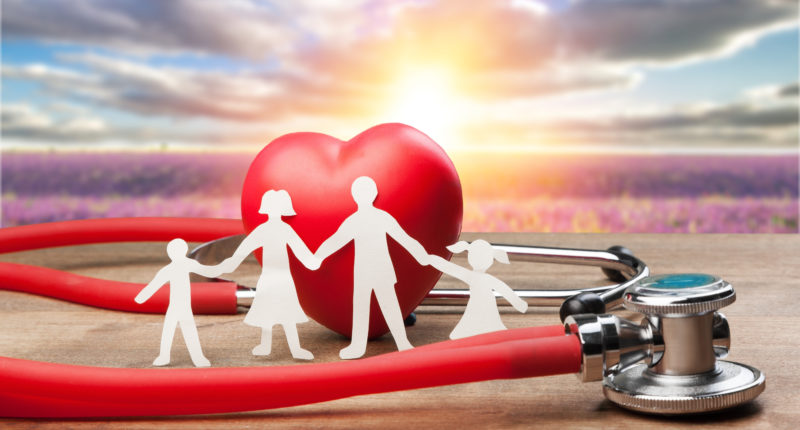 The Smart Health insurance plan by Bharti Axa covers most of the daily medical expenses that occur. It also covers dental care with terms and conditions. You will have to choose the Optimum variant of the plan to get dental insurance.
All dental treatments are excluded from insurance. Only emergency outpatient dental care in case of an accident falls under health insurance. It also covers all follow-up treatments with the dentist after the accident. The dentist has to be the same, and the appointment has to be within 15 days.
If you opt for the INR 3 Lakh coverage, then the maximum amount for dental coverage is INR 3000. If you choose the INR 5 Lakh coverage, then the amount increases to INR 5000.
While there is no doubt that dental insurance is imperative, especially if you want to pay attention to dental care, choosing a plan is not simple. Most health insurances exclude a lot of dental treatments. So, read the fine print before you buy health insurance. Make sure the scope of coverage includes as many of your dentist visits as possible!