Why The Absolute Need To Get Cancer Insurance?
India is known as the world capital of most ailments. They range from cardiac conditions to diabetes, but the two most common diseases that create the greatest havoc in the county are infection and Cancer. The difference between the two is that infections are more widespread but don't cost a lot because, at the most, it requires a patient to be admitted for a day to two. Cancer, on the other hand, makes fewer claims, but the price is substantial.
While the statistics of the rising Cancer patients make it visible the devastation the disease is causing; there is no need for them here. Most of us have at least one or two friends, relatives and acquaintances who have battled it. Therefore, it is no surprise that distress financing is so high for Cancer. Did you know that an advanced treatment for the condition costs somewhere between 10 to 14 lakh rupees? This figure is more than the annual earning number of 75% of homes in India.
The high price tag of the treatment is also the reason people are entirely depleting their health policies. It is why it is crucial to insure against the disease. Thankfully, insurance firms have built many policies that cover cancer costs specifically. There are three generic categories a person can pick when looking for cancer insurance plans:
regular Mediclaim
critical illness
standalone cancer plans
While all of them are good options, they each have their pros and cons. We explain them below.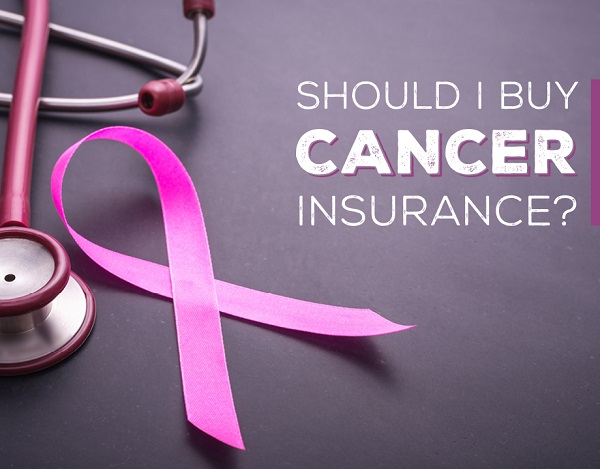 The Types Of Cancer Insurance Policies
A basic Mediclaim insurance is one that includes almost all Cancer connected expenses. Under it, one can claim:
An expensive PET CT Scan for diagnostics
MRIs
Treatment therapies like radiation or chemo
Post-treatment care
Since a PET scan is the surest way to detect Cancer at an early stage, Mediclaim covers almost all kinds of Cancer within it. A PET or CT scan for the following are included in the policy:
Breast
Colorectal
Head and neck
Lymphoma
Ovarian
Cervical
Oesophageal
Lung cancer
Melanoma
Thyroid
The drawback of Mediclaim insurance is the total sum. Most often, it is not enough to cover the entire cost associated with Cancer because Mediclaim is meant for less expensive hospitalisation claims. Here you check about how to choose the cancer insurance plan.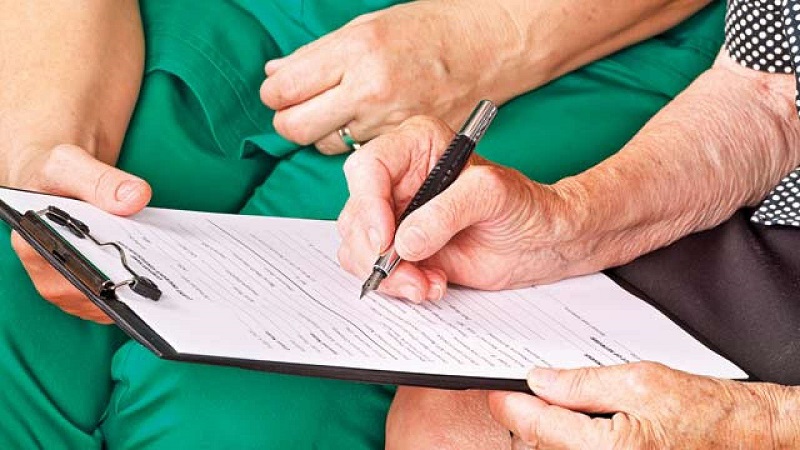 Getting Deeper Into Cancer Insurance Plans
The critical illness insurance plans were introduced as an addition to life insurance. Over the decade and a half, since they first came about, they have become standalone policies. Rather than reimbursing the insured person the cost of treatment, they pay a fixed figure after a cancer diagnosis. To buy this policy, a person has to be relatively fit. They require the insurance buyer to undergo a battery of tests.
The third broad type of cancer insurance is standalone plans. These are similar to critical illness policies in that they give a fixed amount after a person has been diagnosed with Cancer. They are different in that they have 4 added benefits:
They require no medical tests.
Even with a pre-existing condition, one can buy it, as long as it is not linked to Cancer.
The benefit can be paid for early-stage Cancer too.
They are pretty economical.
The battle against Cancer is wrecking because it destroys the physical as well as mental health of the person. Moreover, the financial burden it puts not just on the patient, but the family too is immense. Considering Cancer strikes at the unlikeliest of times, and to the most improbable of individuals, it is imperative to be insured against it. Even if you are one of the 25% of homes who can afford the condition's treatment, it doesn't hurt to be prepared.
Fortunately, in India, the quality of insurance plans is good. They cover the various aspects of the ailment uniformly. Your task is to get regular PET scans for screening and get insurance.